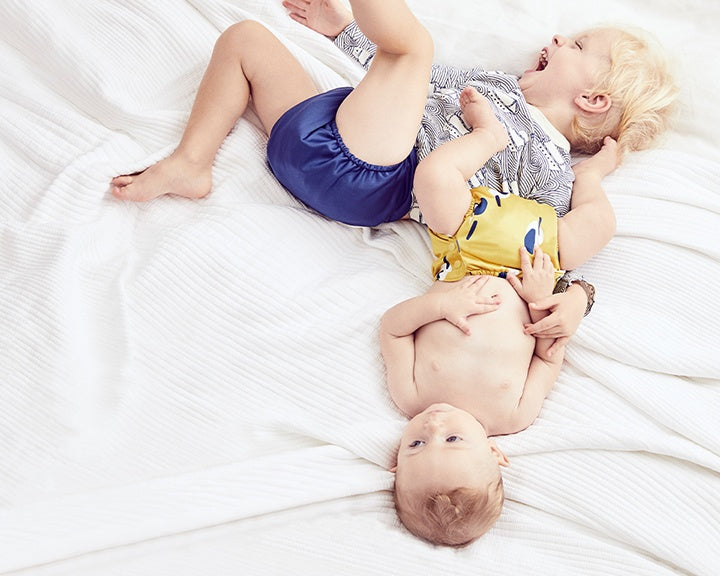 Living our values
Our commitment to making the world a better place extends all the way down the production line. We're a women-owned business committed to sustainably grown, low-impact, high-quality ingredients and responsible manufacturing. Read on to see what that looks like in each of our product categories.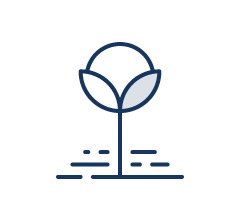 Organic Cotton Love
Our organic diapers are made from certified organic cotton grown responsibly in South Asia. Conventional cotton is considered one of the world's "dirtiest" crops, wreaking havoc on farmers, farmland and nearby water supplies. Organic cotton production maintains healthier soils and reduces the use of toxic and persistent pesticides and fertilizers. Which means it's not only better for your baby's skin, but also for the workers who grow it and the soil it's grown in.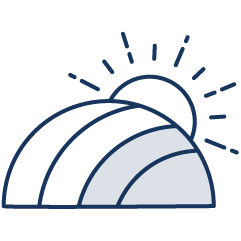 Thoughtfully Made
We all know by now that plastic is a big problem. It's littering our land and waterways and hurting marine life. And once it's made- it's here to stay. We're committed to not only using as little plastic as possible in our supply chain, but also to using up some of the existing plastic already on our planet.  The TPU fabric we use for our diaper covers and bags is made of 100% recycled yarn derived from post consumer plastic bottles. Each product uses between 2-10 bottles to produce!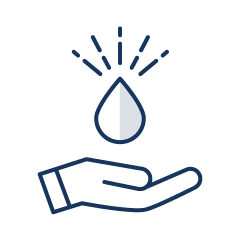 Simple Skincare
Our skincare products are made with uncomplicated, organic,* all natural ingredients that are free of petro-chemicals, parabens, SLS and dyes. We don't use fragrance in our products because, as much as we love essential oils in our grown-up skincare, they can be potentially irritating to delicate baby skin and since the smell is primarily there for the benefit of the diaperer, we feel it's best avoided. Nothing we produce is ever tested on animals and it's all made with care in the USA.
*The only ingredients in our skincare line that are not organic are: Zinc oxide, because it's an "inorganic" mineral. Vitamin E cannot be sourced organically. And beeswax — because while we source high-quality beeswax, it's impossible to claim that it is 100% organic due to the traveling nature of bees. Every other ingredient we use in our skincare products is certified organic.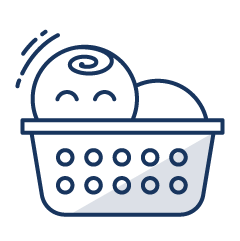 Tough But Gentle
Our cloth diaper detergent is powerful and effective (it has to be!), but it's also formulated to be gentle on your baby's skin and respectful of our planet. It's free of SLS, SLES, LAS, petroleum, phosphates, and phthalates. Cloth diapers need a "clean rinsing" detergent, so we never use fragrance, optical brighteners or softeners. In other words, nothing is left behind but clean, absorbent, pH-balanced fabric.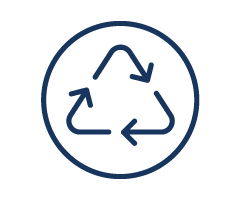 Recycled and Recyclable
All of our shipping materials and packaging (including the bottles and jars our skincare comes in) are made from 100% recycled material and are fully recyclable.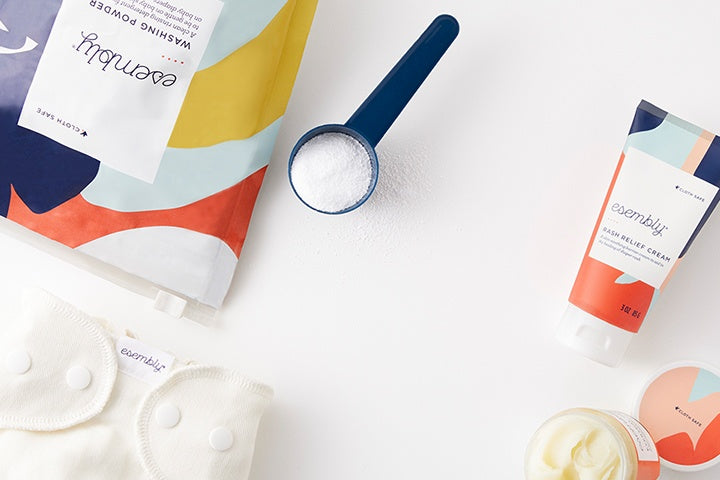 Any product with the Cloth Safe icon has been specially formulated to protect and extend the life of Esembly diapers and accessories. Our Washing Powder is clean rinsing, so that nothing but clean, absorbent, pH-balanced fabric is left behind — and our skincare line is formulated to wash out easily and completely in the laundry.
From Diaperkind to Esembly
Esembly was born in 2019 but our story actually starts in Brooklyn in 2009, when we launched a diaper laundering service called Diaperkind.
Created for urban families who want to use cloth diapers but don't have access to a washer and dryer at home, the Diaperkind service caught on quickly and attracted hundreds of customers all over NYC in its first year.

In the years that followed, we've washed hundreds of millions of cloth diapers, worked with thousands of new families, and learned everything there is to know about laundry science, diaper design and the wants and needs of modern parents.

It was our passion from the beginning to enable families to Live Less Disposably, and with our service thriving in NYC we wanted to share our knowledge and enable anyone anywhere to do so.

And so we're thrilled to bring you Esembly. We've taken everything we've learned from Diaperkind and crafted a complete reusable cloth diapering system that gives you the tools to diaper simply and sustainably, regardless of where you live.
Esembly is designed and formulated by cloth diaper experts to give modern parents a better option for diapering their babies.
Live Less Disposably and have fun doing it!