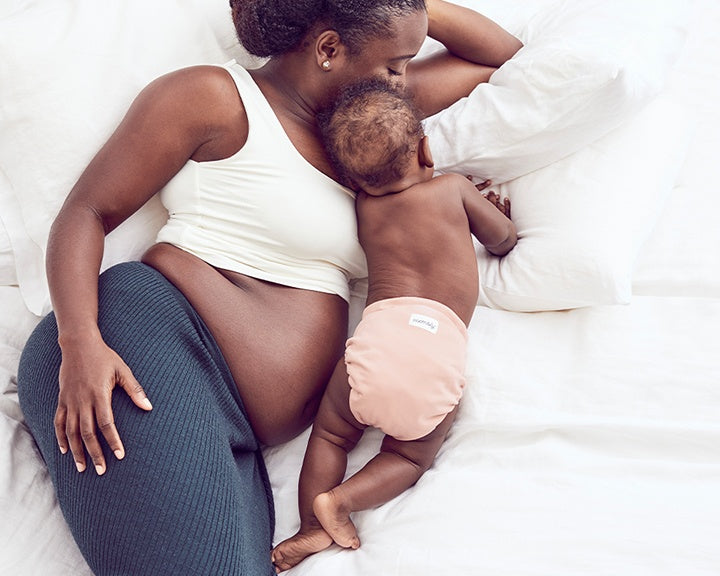 Your Impact
Growing a healthy human doesn't have to be unhealthy for the planet. Learn how our sustainable diapering system helps families radically reduce waste.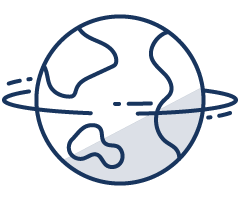 Good for the planet
Did you know that every year in the US approx 32 BILLION disposables are thrown away? Alarming, no? There are approx 11 million diaper-age babies in this country, each using an average of 57 diapers per week. That's an awful lot of trash for something a baby wears for just a couple of hours. With Esembly you only need 44 diapers total from birth to potty training, and they can be saved and passed down to future babies. Compare that to 6500+ disposables to diaper just one baby! It's also not an all-or-nothing thing. If a family swaps out even just 3 disposables a day for Esembly they can save over 1,000 diapers a year from being trashed. Small changes can have big impact!
There has been a sea change in how we look at plastic bags, water bottles and straws — it's time to rethink diapers.
Join our movement to Live Less Disposably.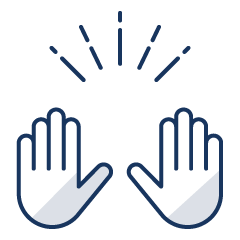 Good for you
Blowouts: Talk to any new parent and you'll hear a story of some ultra-messy diaper incident. That's the thing about disposable diapers — they leak. Often. And because of that, blowouts have become synonymous with diapering. But did you know that it doesn't have to be that way? Esembly cloth diapers keep messes contained — so you can avoid that particular parenting rite of passage.
On top of that, babies in cotton diapers potty train an average of one year earlier than their pals in disposables. Because our diapers don't contain moisture-wicking sodium polyacrylate chemicals, older babies are able to correlate the sensation of needing to pee with the feeling of wetness after. Which gives them a head start on potty training.
Using the Esembly System from birth to potty training is considerably less expensive than using pack after pack after pack of disposables. With Esembly, after purchasing your diapers and accessories, the only recurring cost you'll have is two loads of laundry per week.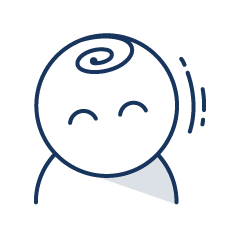 good for them
Babies are in diapers 24/7 for upwards of two years. Skip the plastics, wood pulp fiber and sodium polyacrylate chemicals and swaddle them up in soft, comfy organic cotton instead. By using cloth diapers, you're limiting the amount of potentially irritating chemicals against their delicate baby skin, thereby reducing the incidence of diaper rash.
You heard what?
Common myths about cloth diapers.
This is a carousel. Use Next and Previous buttons to navigate, or jump to a slide using the slide dots.
"It takes so much water to wash cloth diapers that they really aren't better for the planet than disposables."
Not even close. We've done the math. When washed responsibly, the amount of water you'll use each week is equivalent to a handful of toilet flushes per day — something your baby will be doing in just a few short years once potty trained.
"It's gross to wash diapers in the same washing machine as regular laundry"
Think about it this way, if the inside of your washing machine is dirty at the end of the diaper wash cycle, what does that say about the state of your diapers? If this ever happens to you, something has gone seriously wrong! Follow our step-by-step laundering process and you should be left with a fresh batch of diapers and a clean washer ready to take on it's next load.
"Cloth diapers leak."
Not even a little bit true! In fact, quite the opposite. While disposables have become notorious for messy leaks, we pride ourselves on just how blowout-proof our two-part cloth diaper is.
"But the laundry!"
We get it. New babies come with a lot of extra work. But we're only talking 2 loads of laundry per week! Every 2-3 days just dump the whole bag into the washer and let your machine do the work. No wash boards for our modern parents!
"Cloth diapers are not as absorbent and need to be changed more frequently."
Most childcare experts agree: while awake, babies should be changed every 2-3 hours regardless of the absorbency of the diaper. Our soft cotton Inner is super-absorbent and designed to keep your baby dry and comfy between regular changes. When your babe is sleeping longer stretches without being changed, add one of our Esembly Overnighters for an absorbency boost.
"Cloth diapers are so bulky that my baby's pants won't fit"
Babies in cloth diapers do indeed have poofier booties than babies in disposables. But as long as the pants have some stretch you won't have any trouble fitting clothes over their Esembly diaper. If you're buying baby skinny jeans, chinos or any other pant with no give, you may want to consider going up a size. Ready to radically reduce waste?
Check out our complete system of products designed to help you Live Less Disposably.™
Shop Now